This hybrid event is brought to you by New Zealand Trade and Enterprise and Hong Kong New Zealand Business Association.
E-commerce is developing rapidly in Hong Kong as more retailers set up their online presence and shoppers change their consumption habits and lifestyles. Napoleon Biggs is to provide an overview of multi-cultural demographics in Hong Kong, digital landscape and online habits, marketplaces vs brand.com, the role of social media, search and KOLs, logistics and returns, tax & payments, and how to work with local partners (such as enablers, agencies and distributors) in the market.
Option 1: Join by webinar only- to register for this option <<click here>>
Time: 4.00pm – 5.00pm NZT
Cost: Free
Option 2: Join physically to follow the webinar presentation and mingle with others at a networking event.  To register & pay for this option please click on the big red REGISTER NOW button at the top of this page.
Time:
3.30pm – 4.00pm NZT Registration
4.00pm – 5.00pm NZT Join webinar
5.00pm – 6.30pm NZT Networking (includes canapes and drinks)
Cost: $25 per person (members and non-members)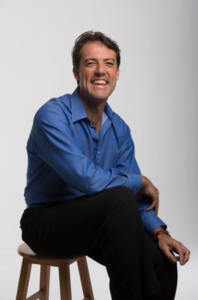 About the Speaker:                                                                     
Napoleon Biggs
Global Head of Strategic Partnerships, Techsembly
Founder & Community Leader, Web Wednesday Ventures
With twenty-two years in digital marketing and eight in e-commerce, Napoleon has marketed over 100 businesses online and guided multi-nationals through the turbulent waters of digital transformation. Seeing the opportunity to help brands, manufacturers and distributors to launch locally relevant online stores and marketplaces, Napoleon has recently joined an e-commerce accelerator, Techsembly, as "Global Head of Strategic Partnerships".
Napoleon is also well-known as the founder and hard-hitting host of "Web Wednesday", a thriving community of 7,000+ digital entrepreneurs with monthly networking events in six Asian cities.
His in-depth market knowledge and colourful commentary is regularly demanded on Bloomberg, CNBC and Reuters as well as ClickZ and Marketing Interactive. He is also a board advisor to the Digital + Direct Marketing Association of Asia and the Hong Kong Ambassador for the Global Retail Insights Network. Napoleon speaks Cantonese, Mandarin, Japanese, French and Spanish.
Terms and Condition
No-shows will be billed.
No invoice will be issued for payment processing.
A tax receipt will be issued upon request and receipt of payment.
For more information contact events@hongkong.org.nz