HKNZBA cordially invites you to our 2022 Annual General Meeting on Thursday 24 March, 5:30 pm at Gallery 4, Cordis, 83 Symonds Street, Auckland 1010. We do hope that you will be able to join us as we reflect on our activities of the last year and begin looking at the future.
We will be serving canapes, drinks and providing an opportunity to socialise with both old and new HKNZBA members and guests.
This year, our speaker is Mr James Brown. Please "Read More" to see his bio below for further information: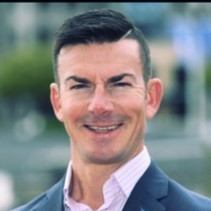 An industry leader focused on driving new innovation to deliver better customer outcomes. A business connector focused on helping New Zealand build innovative technology products and solutions to export to a global market.
Expert in change and transformation and passionate about the way we work, balance our life goals, family and giving back to the community An Ambassador for the 4 day week campaign to drive productivity and fundamentally change the way we think about the working week.
We look forward to welcoming you to our AGM.